Our escape rooms offer a fun twist for your team building activity. It is a hands-on game that forces you to work together with your team and think outside the box. It will also show the dynamics and strengths of your team.
Corporate Team Building Activity
Team building activities can be invaluable for efficiency and the atmosphere in the office. Our escape games will help your team improve on:
Problem solving
Stress management
Efficient & effective communication and interpersonal skills
Cooperation and leadership skills
Time management
Decision making
Attention to detail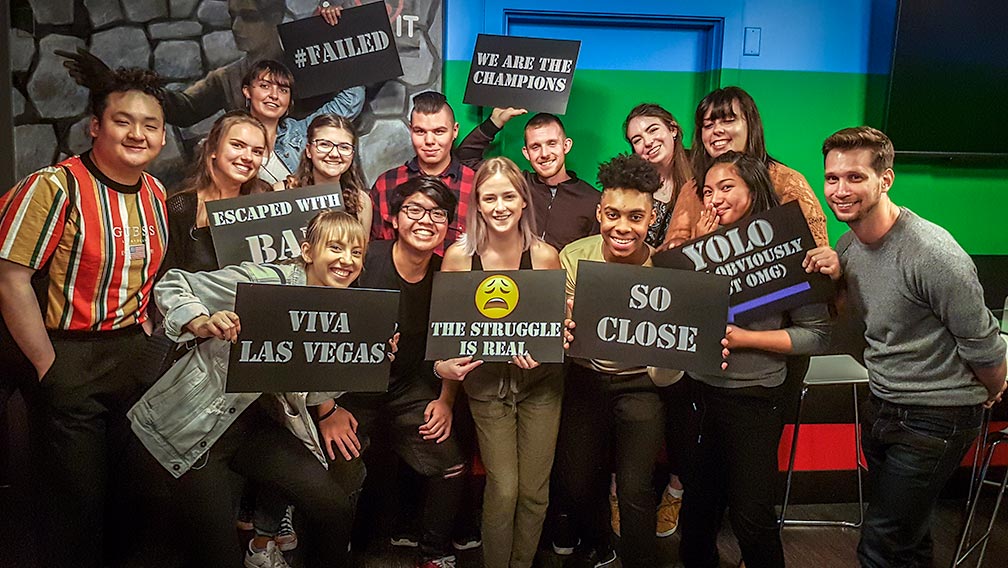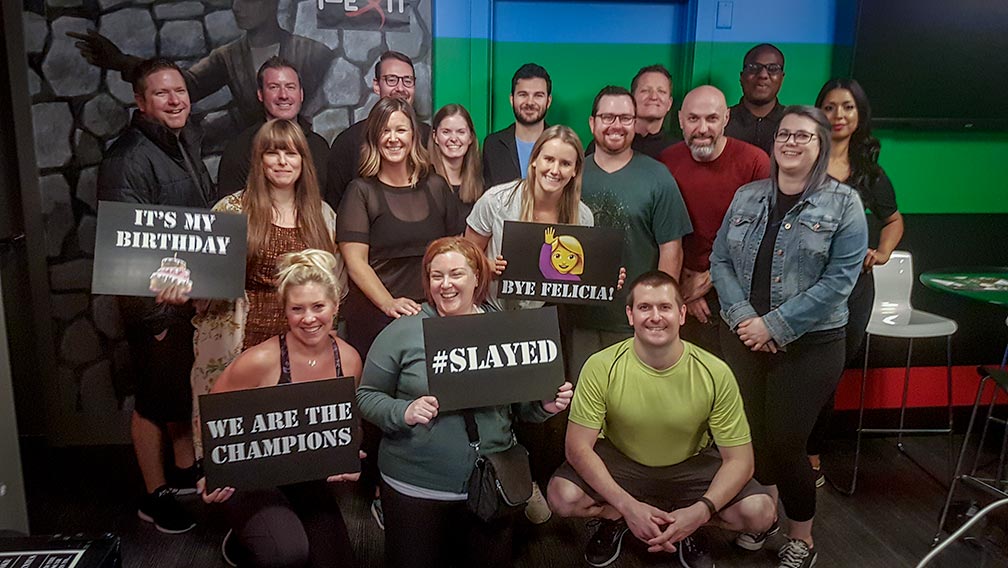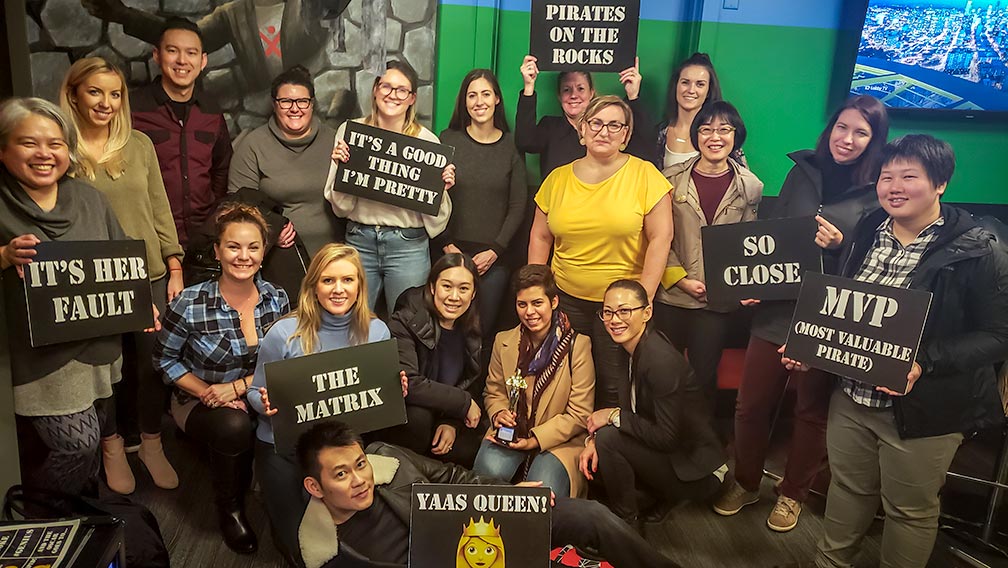 This is why i-Exit escape rooms are the right choice for your team building event. In our one-hour game experience, participants will not only enjoy themselves but also have their different skills tested and enhanced.
During the game, players will face all sorts of puzzles to solve which will require not only brain work but cooperation as well. Team members will have to share ideas and information. They key of the game is effective communication with each other. The one-hour time limit and the limited number of hints will force your team to work together and make decisions as a group.
The regular price is $34 per person. Up to 6 players per group (exceptions can be made). Groups with more than 7 players, will need to be divided into smaller groups. Renting the entire venue is also possible, click here for more info.
1-8 players: $34/player
9 players: $31/player
10 players: $30/player
11 players: $29/player
12 players: $28/player
13 players: $27/player
14 players: $26/player
15 players: $25/player
16+ players: $24/player
Maximum occupancy is 30 participants per hour playing all our four themes. We require 20-30 minutes between each round of games for resetting.
The arrangement can only be made over the phone or in-person, and payment is required in advance to reserve the spot**. Feel free to call us at 778.379.8828, email us at info@i-exit.com or fill out the form below.
If you would like to come outside of our regular operating hours, please contact us and we are likely to be able to accommodate your request.
While there is no advance booking requirement, please keep in mind that booking is subject to availability. It is recommended to book well in advance in order to have your event organized the best possible way and have your groups start all at the same time.
Corporate Events Booking Inquiry
*The Corporate Discount can not be combined with any other promotions or specials
** Standard rescheduling & cancellation policy applies
The corporate discount is subject to change at any time without notice